An annual summer ride embracing chilled out vibes.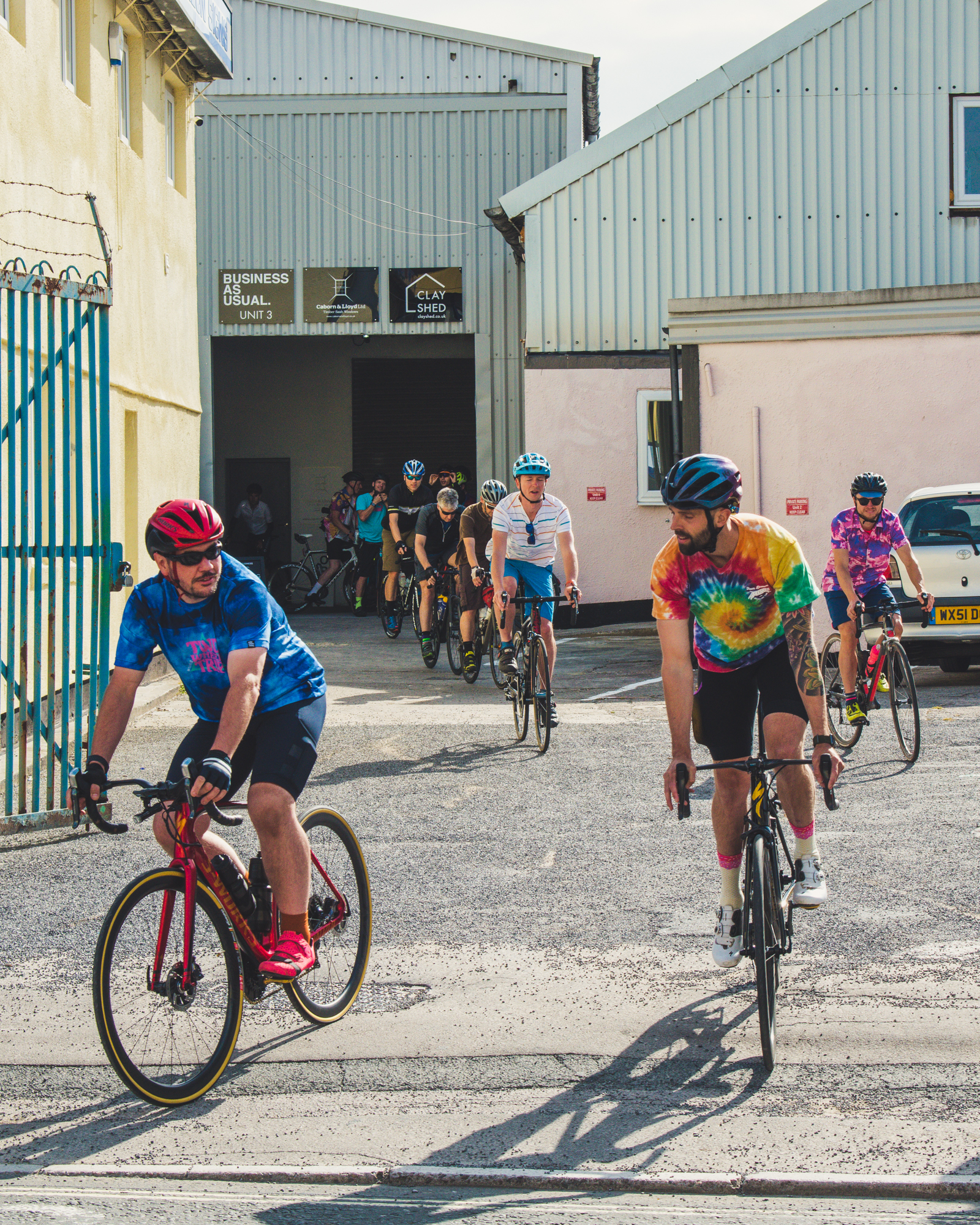 School's Out is an annual self navigated road ride.
A mass start ride with a number of checkpoints, to be ridden at your own pace.
We put the route together for you to enjoy our favourite roads in the area.
Entry to each ride is £10. We provide an amazing space to start and end each ride, a recommended lunch stop and you receive goodies just for finishing.
Expect a day of having fun on bikes!
Pre-entry is preferred to speed up sign-on on the day. You'll also receive the route in advanced to your inbox.
Watch this space for next year's date!
Frequently Asked Questions
What is the idea of the ride?
- We wanted to put together a route showcasing some off our amazing local roads, offering you a chance to experience the local area with like minded riders, at your own pace, without a ride leader, just a GPS & your legs to guide you, we've worked with local businesses to give some ideal start, stop offs & finish points for the ride, where refreshments will be available.
Do I need to sign up before the ride?
- You do not HAVE to sign up before hand, but we recommend it as it will speed up the process for everyone on the day, it is also gives us a good idea of numbers which helps the the day run smoothly.
Is the event affiliation with any associations (BC, AUK etc)?
- We have decided to run this as a stand alone ride, this gives us total freedom to give you the best fun without any restrictions!
Is there a ride leader?
- There is no ride leader, the GPX files will be released the week before the event. As well as an option to print out a route card.
Is there a time cut off?
- The only time constraint is the finish point, which will close at 5pm, so you have 8 hours to complete the ride, which is more than enough for most at a casual pace!
What do I get for my £10 donation?
- We ask for a donation towards covering the costs of putting together a unique ride like this, it also enables us to work with local business to give you discounts & benefits on the day. All finishers will also receive a rider pack upon returning with your completed brevet card! We feel £10 sufficiently covers this, as we do not charge for any other events throughout the year.
Does Das Rad Klub cover insurance?
- No, the event is self guided, with a suggested route & stop offs, those who don't already have bicycle / rider insurance may wish to insure themselves for the day, though year long policies work out a lot better value for regular cyclists.
What equipment do I need?
- You will need a bike, and legs capable of riding 100km (62 miles), as well as spares in case of emergency on the day (inner tube, patches, pump etc) and food to fuel you between checkpoints. Spares will be available at the start point, Forever Pedalling.
What is the route?
The routes for both rides will be released the week before the ride. We advise signing up before hand to get the route to your inbox & save time on the day.
If you have any more questions please get in touch with us. We'll see you on the day, stay rad!